Beyond the bearings and drives
Often a recap of PackExpo turns into a list of technical details that don't do much to help merchandising, marketing, engineering and production work together to deliver better products for customers.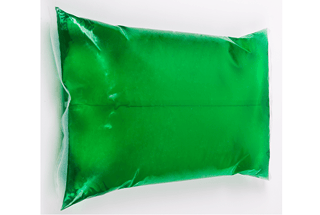 So while our Sales, Marketing and Engineering professionals were busy meeting with packaging professionals from around North America last week, we were specifically listening for CPG packaging challenges and trends that are impacting all departments.
As we compared notes after the show, these five themes kept bubbling up.
CPG Packaging is increasingly about Retail Ready Packaging (RRP) and Shelf Ready Packaging (SRP)
Liquid packaging in bags with evolving fitments
All in one VFFS bagger (sometimes referred to a Universal or High-Flexibility VFFS machine)
Quad seal vs Doy style bags

Continued movement from rigid to flexible packaging
1. Retail Ready Packaging (RRP) and Shelf Ready Packaging (SRP)
Retail ready packaging and shelf ready packaging have been prevalent for years in European retailers and grocery stores. It seems like the North America market is finally starting to move in this direction as retailers are urging their CPG suppliers to deliver their products with this capability. In response many companies are considering tray and lid solutions. The obvious benefit is that the retailer requires less labor to restock the shelf when presented in a tray rather than unpacking a traditional RSC case- one item at a time.
Integration and OEE are the devilish details of these end-of-line CPG packaging elements - especially when the primary package is a stand-up pouch or another of the trending packaging types. Single source design and construction can be an important consideration when planning sophisticated shelf ready packaging automation.
2. Liquid Packaging in bags and adding fitments
Could this be the end of the line for #10 cans and jars? There's a lot of energy around new liquid applications as customers intensify their focus on sustainability and reduced supply chain costs. Many customers spoke about their desire to move out of metal and plastic rigid containers and move into flexible films. Existing liquid flexible bag customers also are considering unbundling their liquid machines from their film contracts for additional cost savings - as they can competitively bid their film requirements and reduce their overall packaging costs. There were also numerous customers who purchase premade bags with various fitments who were interested in VFFS liquid machines (like our BVL) and trends in fitment technology.
3. All in one VFFS bagger (sometimes referred to a Universal or High-Flexibility VFFS machine)
With marketing departments requesting as much flexibility as possible from their Operations and Packaging Engineering groups, many customers are asking for a highly flexible continuous motion (CM) vertical bagger that can produce pillow, simple gusset, block bottom, quad seal and Doy style bags with or without zipper all on one machine. Additionally, they want this machine to be easily and quickly changed over between each bag style. Not content with this dream machine, CPG packaging operations also face capital and floor space constraints which vertical baggers generally offer over other types of pouch equipment. If this is on your list as well, let's chat about our new BVC Flex machine.
4. Quad seal vs Doy style bags
We observed that there seemed to be a stronger interest in quad seal style bags (also known as Stabilo®) versus Doy style bags this year. Customers stated they like the more squared looking shelf appeal, the greater stability in standing up of a quad seal bags as well as how it more efficiently fills out a shipping case than traditional Doy style bags do. Another contributing factor may be sell through and customer satisfaction as the Hershey's case study reveals.
5. Continued movement from rigid to flexible packaging
We continued to hear about movement from rigid to flexible packaging. This is due to a variety of drivers including; cost savings, sustainability, marketing preferences for shelf appeal and supply chain requirements. Customers are moving out of metal cans, plastic containers and bag-in- box packages to flexible packaging from roll stock produced on Form-Fill-Seal machines.
Your CPG Packaging Requirements
Trends are interesting and provide helpful contextual information. But you've probably got specific requirements. Based on all the conversations we had, and the hundreds of active projects at any given time, we probably have some insight.
We're happy to chat - and not just to sell machines, but because we love talking with others that are passionate about CPG packaging and especially topics that touch on vertical baggers.
In the meantime we know that one of the biggest challenges companies face all year - not just during trade show season - is improving OEE. That's why we put together this guide with tips on improving operational equipment effectiveness for your vertical bagger. It's free - grab yours today.