What is Shelf Ready Packaging?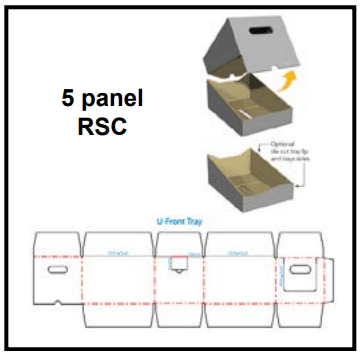 Shelf ready packaging (SRP) is a configuration which incorporates enough secondary packaging to protect products during shipment but simultaneously serves as a restocking and aesthetic retail display unit.
SRP is a subset of retail ready packaging (RRP). The RRP trend of the previous decades was fueled by club stores requiring easy to stock displays like end caps, pallet wraps or skirts, multi-packs, and more. SRP is an extension of the RRP trend that aims for packaging which makes the contained products easy to identify, open, stock, shop, and dispose of. Some examples of SRP include shrink tray, perforated tray, tray and lid, and 5 panel RSC.
This type of packaging has been popular in Europe for many years but is only now beginning to make waves in the US market. This is in part because Walmart and other retailers are increasingly demanding SRP solutions, causing many suppliers to make the transition to SRP to satisfy those demands.

The Benefits of Shelf Ready Packaging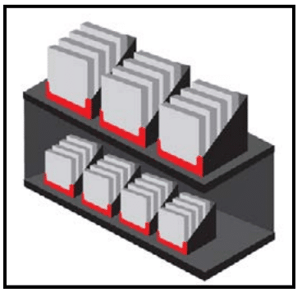 One of the primary benefits of shelf ready packaging is the reduction of labor costs from restocking shelves. With SRP entire case lots are stocked in one motion instead of pegging or individually stacking primary packages.
This type of packaging also offers retailers considerable benefits like making items easy to identify in the warehouse, faster to locate and restock, and reduces disposal costs.
However, it isn't only retailers who benefit from SRP. Manufacturers can also see a number of benefits from SRP. For instance, SRP reduces out-of-stocks. In fact, the sales lift through reducing out-of-stocks is frequently in the 3-5% range.
There are also aesthetic merchandising benefits for manufacturers which can increase shelf appeal and boost sales. And, perhaps most importantly, as demands for SRP increase, it will become a competitive differentiator.
Making the Transition to Shelf Ready Packaging?
Manufacturers looking to make the transition to SRP can expect some up-front work, but with the right planning and overall strategy, the transition can be made smoothly. In fact, we've created a free guide to help you successfully navigate SRP. This guide will help you identify target product categories, evaluate suppliers, and offers strategies for managing the transition to SRP.