German Quality & Engineering - American Urgency & Market Experience
Many rely on our field-proven vertical form/fill/seal machines. It's a capability for which our equipment is known globally.
Increasingly procurement teams also appreciate our range of machine solutions from filling through secondary end-of-line packaging.
All our equipment is built on four pillars.
German quality, engineered performance & reliability and advanced European packaging technology
Lifetime support since no company should be hostage to limited phone & field support or spare parts that are simply inconvenient and expensive to stock
True single source solutions with all machines built under one roof, not just a conglomerate of manufacturers acquired by a global brand
Customer driven innovation at the manufacturing level (e.g. Rockwell / Allen Bradley PLCs) and retailer / end user (e.g. flexible format machines)
The machines you want. The reliability and low-cost operation you need. The package options your customers demand.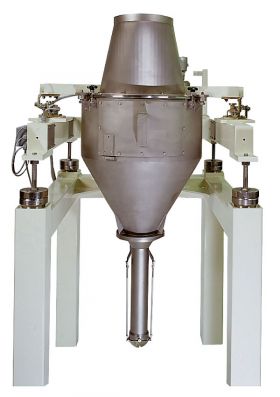 How much product can you afford to give away?
Probably none - and yet inaccurate weighing, filling & dosing is one of the most common frustrations with V/F/F/S solutions.
Our range of solutions includes volumetric, auger and scale solutions with specific features for common challenges.
And our German obsession with accuracy is on full display here, as is the commitment to elegant engineering and integration. Many of our baggers can be equipped with optionally integrated filler controls in the bagger controller.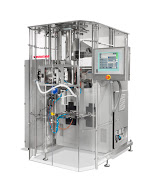 Vertical baggers are the heart of our machinery program. Our range of equipment includes intermittent and continuous motion baggers.
Numerous variations address specific industry requirements and incorporate features for compliance with safety, food & pharma regulations.
Many of the key technical advances in vertical bagging technology originated with Rovema. Inline cartoning, continuous motion, Stabiloseal, brick packs and dual-access servo were all first found on Rovema's equipment.
At the heart of our equipment is the sealing technology key to shelf life, cycle speed and reduced material cost.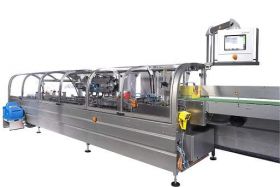 It's not enough for your vertical bagger to run at a blistering speed with no package rejects...those bags must be placed in cartons, or packed in trays and cartons for unitization and safe transport to the retail destination.
It's easy to just assume that the traditional cartoner is the right one to integrate; or that the tray packing can continue to be done manually.
Projects for new lines, though, often incorporate follow on technology which not only provides integrated controls and common parts and maintenance procedures, but substantially simplifies commissioning through single source responsibility, off-site integration and full line factory acceptance tests.
A full range of machinery from product dosing/weighing & feeding, into vertical bagging, through secondary and finishing with tertiary packaging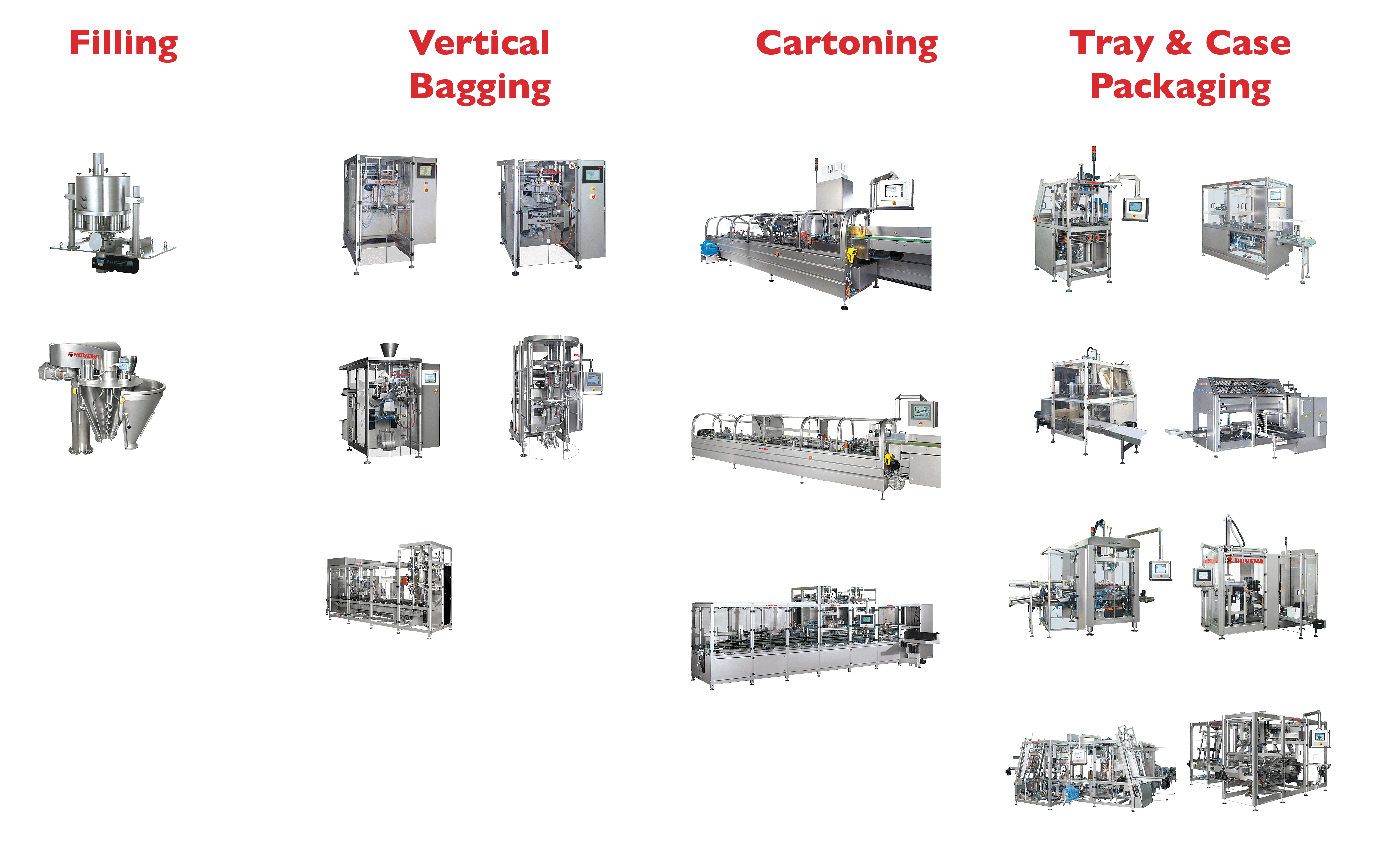 Complete CPG Packaging Lines - Engineered, manufactured and factory accepted under a single roof