Consistent & Accurate Filling is Key to Efficient Bagging
Your feeding, dosing or weighing solution is critical to your application. Whether selling by volume or weight, you've got to be spot on. Margins are too tight to give product away, and expectations for operational efficiency demand that the perfect weight/volume product charge is efficiently transferred into the bag with every cycle.
Awkward transitions and other improper set-up/adjustment can lead to strung-out product which is the leading cause of sealing problems.
It's not all science. Call it art, black magic or just many years of experience - but there's another big factor in the right integration with a bagger. Some products really are better dosed as components before they're mixed, and others don't flow as expected because of unique attributes.
We're happy to explore options with you, conducting tests as required.
If our cup filler or auger dosers are well suited for your product, you realize an extra benefit. Not only are all components manufactured, integrated and run out under the same roof, but controls can be integrated for a single HMI to operate the system.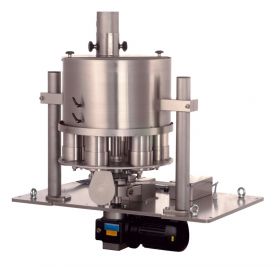 The VDD is designed to dose free-flowing products like pellets or granulates. It's well suited for a variety of products including rice, short-cut pasta, nuts, sugar and salt.
It's available in continuous and intermittent motion configurations, and is often fully integrated with the vertical bagger through a single HMI.
Common options include equipment for gas flushing, residual oxygen analysis, dust-free dosing capability and tendency control.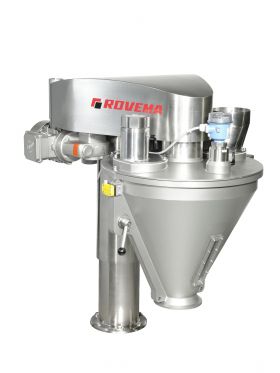 The SD / SDH auger doser is an easy to clean auger doser that's perfect for coffee beans and similar products.
It's often integrated with common controls with the vertical bagger and it features tool free auger change, optional split design for easy cleaning and separate driven stirrer for homogenization.
It's unique design is capable of 20% greater production compaction which reduces material cost for every package.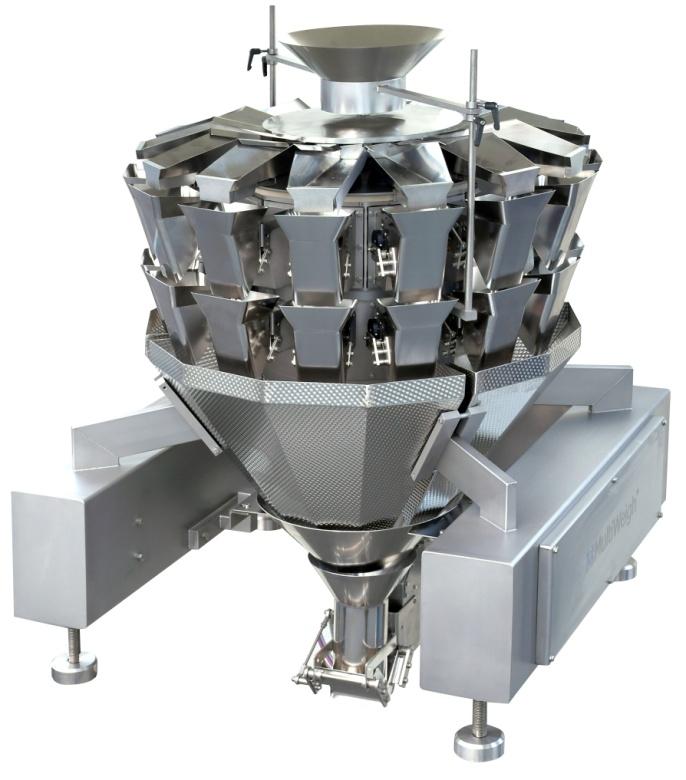 Integrate your scale of choice
Some products aren't well suited to cup and auger style dosing. Rovema baggers are integrated with a wide range of commonly known scales in applications around the world.
Whether Ishida, Multipond, Multiweigh, Yamato and many others, we help companies compare options for integrating the scale that best meets their requirements with the optimal Rovema V/F/F/S solution.