Why 22?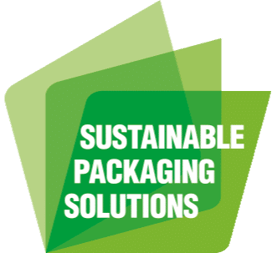 Simple. April 22nd is Earth Day - the perfect opportunity to pause and consider the question of sustainability in packaging materials, machines, and operations.
In recognition of that, I want to share 22 ways in which the Rovema group of companies contributes to common sustainability goals and objects - some directly in our operations and others in the design of our machines.
Rovema VFFS & End-of-line Machines
Energy Efficiency and Air/Power Conservation
Efficient drives, movements, and transmissions with low energy loss and consumption

Machine design with reduced moving masses

Incorporation of energy recovery systems

Overall system design concepts to minimize compressed air and power consumption

Servo driven sealing system with engineered motion for more consistent sealing - including Premium Seal® to minimize film micro fracturing and Sense and Seal® which prevents wasted product and film by avoiding sealing through product.

Extended Machine Lifecycle - with original quality and life-cycle services to keep machines in service and out of scrap

Buyback programs for used machinery to recycle or reuse structural components of old machines for new models.
The Consumer Packaged Goods Ecosystem
Film Consumption Reductions - tighter film tracking for narrower web, optimized package volumes and bag filling for minimized repeat/cut-off,

Film Gauge Reduction- a combination of gentler film handling with power unwind and servo-controlled sealing systems allows for use of thinner film materials

Sustainable Materials - both extensive testing and advisory to customers considering more sustainable options (compostable, biodegradable, recyclable)
Shelf/Retail Ready Packaging - systems to help retailers reduce residual corrugated and film waste from shipment units
Paper Packaging - flexible machines that allow for sealing of both paper and plastic material on the same machine

Overall Supply Chain Carbon Reduction - solutions to reduce shipment and storage volumes of incoming packaging material and outgoing finished product

Reduced Food Waste - weighing accuracy, seal integrity, package stability, and shelf life all contribute to less food entering the waste stream

Advice and Testing for Packaging Film Manufacturers - to optimize machining characteristics and support material and process development

Investment in the development and education of retailers and producers to encourage more sustainable packaging processes, configurations, and materials
Rovema's Manufacturing and Sales/Service Operations
Headquarters and Factory Operations - attention to all areas of sustainability in fleet, cafeteria, and facility operations including specialized landscaping, efficient lighting, efficient windows, electric/hybrid vehicles, recycling programs, and optimized water utilization

Significant On-Site Solar Generation to power manufacturing operations

Conservation in US Operations - attention to various operational details including consolidated travel planning, elimination of single-use containers, and a transition to remote work

Proactive and Voluntary Adherence to the United Nations Sustainable Development Goals (more info here)
Life-Cycle Service Offerings - including

upgrade kits

to allow existing installations to run more sustainable materials (biofilms and paper) and spare parts subscription service (BOM box) to consolidate spare parts shipments.
Rovema's Integrated Approach to Sustainable Packaging
This comprehensive approach is part of an ongoing journey of improvement that's core to the operating philosophy of Rovema's owners, Franz Haniel Group, our parent company in Fernwald, Germany, and every member of our US team.
Consumer, retailer, and market expectations are constantly evolving as technology in machines and materials create new opportunities for sustainability initiatives.
Sustainable packaging will never be a once-a-year topic for us at Rovema, but Earth Day is a perfect opportunity to share some of our vision and, more importantly action, toward a more sustainable world of packaging.