Rovema's continuous motion BVC Flex VFFS Machines decrease cost and footprint while producing HFFS-comparable Doy style bags
Norcross, GA – Rovema North America – a subsidiary of Rovema GmbH, which designs and supplies packaging machinery for the food industry – was honored with the 2019 Supplier Excellence Award for Innovation from the Hershey Company. Bestowed at Hershey's annual Supplier Summit in mid-May, the award recognized Rovema's efforts in support of the candy company's initiative to introduce Doy style Standup Pouches (SUPs) for a variety of its confectionary products.
The project involved multiple models of Rovema's BVC Flex Machines, a continuous motion vertical form, fill and seal (VFFS) unit that, in addition to the Doy-style bags Hershey's desired, also can produce pillow, gusseted and quad bags with or without zippers.
Rovema's BVC Flex Machine series – including the BVC260 and BVC400, the units utilized by Hershey's – was developed with the goal to make a Doy-style bag on a VFFS unit as appealing as those produced by their HFFS counterparts, while offering companies the inherent advantages of VFFS machines such as reduced operating cost, heightened flexibility and decreased equipment footprint. The BVC Flex machine attributes include:
Product Stripping, in which the seal jaws gently push product further into the bag for a better fill ratio, by ensuring no product is in the seal area
Sense and Seal® Detection, which prevents products from getting stuck in the seal jaws, thereby increasing uptime by preventing damage to the cutting knife and seal jaw.
Premium Seal®, offering two-stage pressure during the sealing cycle to improve sealing of challenging, multilayer structures. It achieves this by preheating the sealant layer prior to final sealing of the package.
In addition to Rovema's equipment and expertise helping to develop and produce innovative bag styles, Hershey's project team also valued Rovema's ability to deliver multiple machines in a short time period and a commitment to provide onsite support to multiple locations simultaneously, which helped ensure a smooth vertical start-up for Hershey's product launch across a wide variety of products. In fact, Rovema went so far as to relocate a service technician to the Hershey area to provide the tightest-possible response time for any concerns or training requirements.
"Our collaboration with Hershey's showcases Rovema's commitment not only to innovative machine design but also exemplary customer service," said John Panaseny, President of Rovema NA. "It's an honor to be recognized by Hershey's, and we're delighted to have played an important role in their successful product launch."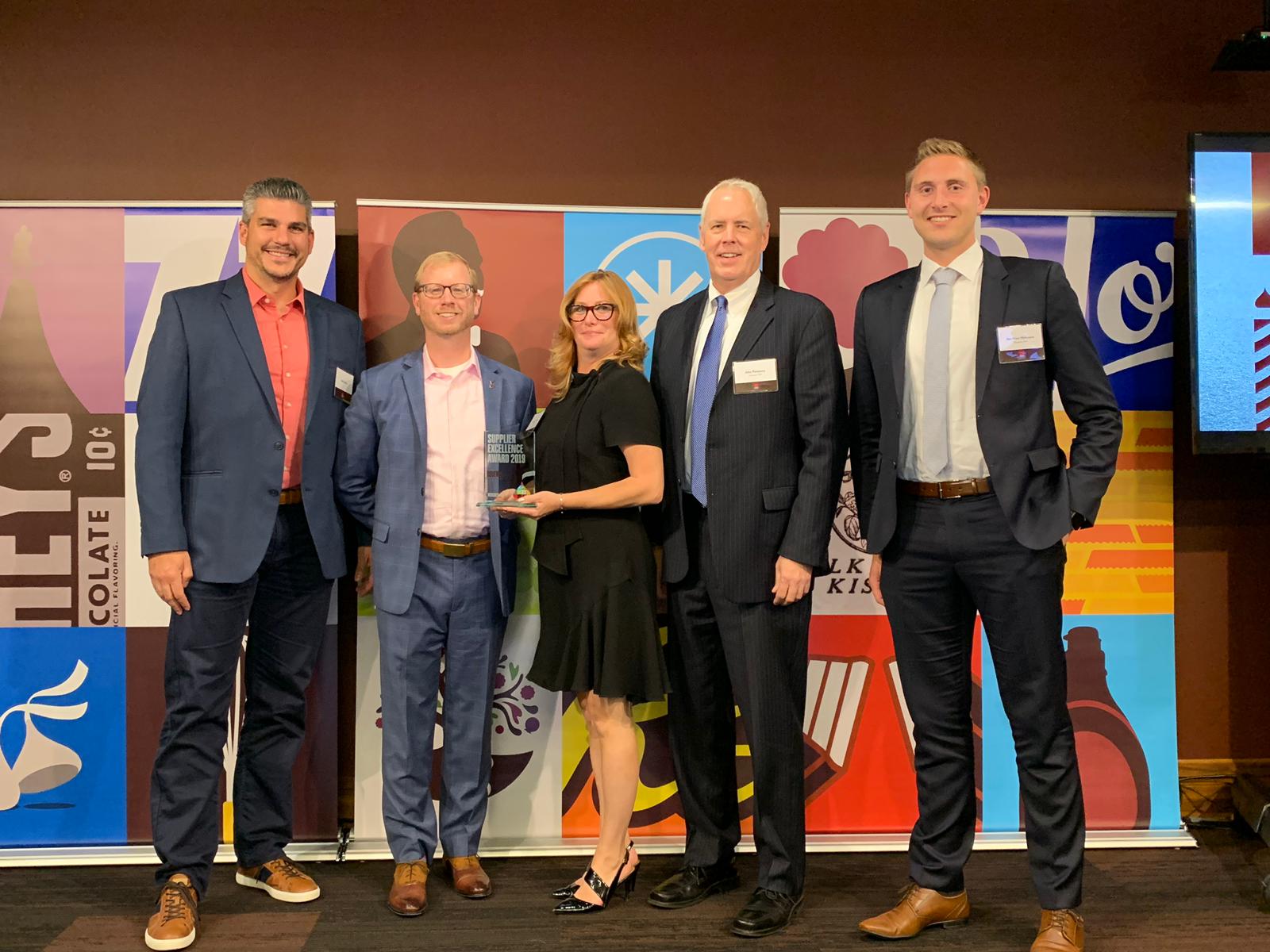 About Rovema North America, Inc.
Rovema NA is a wholly owned subsidiary of Rovema GmbH. Our operation in Atlanta is the North American sales, service and parts presence for all of Rovema's engineered vertical form/fill/seal and end-of-line packaging solutions.
With over 1,000 machines installed in North America we're fully committed to the ongoing support of our machines. Although occasionally certain drive or control components are obsoleted by our suppliers, we provide all available parts and ongoing technical support for any operating Rovema machine.
Our team in Norcross is combining German quality & engineering with American market awareness and responsiveness. All our machines are built under a single roof (not a global master brand) and we're aggressively building our staff to meet growing demand. www.rovema-na.com.