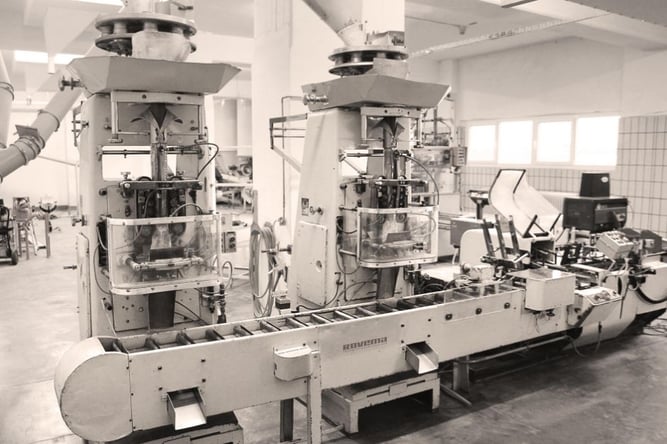 So You Have a Reliable...but Aging Vertical Form Fill and Seal Machine.
Does your production team have nicknames for vertical form/fill/seal machines on your floor? Sure, you've probably got a sign that hangs from the ceiling identifying it as the ABC or XYZ line, but machines have a character - maybe even a personality. So just as many people actually name their cars, you might have a name for that trusty, reliable, loyal machine that's been on your floor for ten or fifteen years, clicking away, cycle after cycle, earning your company a bit more money each time it clicks.
Besides the name (be honest!) there's other stuff that goes with it. All the tips and tricks your operators and maintenance people know, and "Old Red's" quirks and silly but endearing habits. All the VFFS forming sets that you have and the inventory of spare parts. And of course that reliability. You knew that shift after shift it would help you meet ship dates.
Eventually, the Memory (Electronics) Starts to Go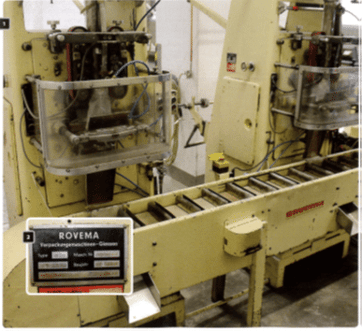 But time catches up with all of us - even "Old Red." And while that machine is still mechanically rock solid, the electronics are getting tired. There are a lot of advantages to multi-axis servo over old mechanical systems. But one disadvantage is the pace at which electronic components become obsolete.
While Rovema supports our machines for life mechanically, often suppliers like Rockwell/Allen Bradley transition availability from off-the-shelf, through custom build/repair, to end-of-life over ten years or so. Along the way, the risk grows that a failure will cause extensive unplanned downtime.
But you've got options. You can keep running the machine and hope. You can rebuild the machine electrically. And you can replace it.
There are pros, cons, and costs to each. What's the answer? That will depend on your specific situation, but we talk through some guidelines below.
What's the Real Cost of Downtime (especially unplanned)
We can help you accurately anticipate the cost of a full rebuild or a machine replacement.
What none of us can predict is the extent and cost of unplanned downtime due to an obsolete electronic component. If it's off the shelf, maybe it's a week by the time it's flashed, delivered and installed. But if it's a custom order (still technically supported but not inventoried) it can be ten weeks. And the worst case is when it simply isn't available. Then you're trying to do an overhaul under duress. That might well take 14-16 weeks.
That's a lot of irate customers, idle workers, and missed product sales. You might be lucky and find one on eBay. But is your business plan built on luck?
This cost exposure and your risk tolerance are the most important questions to ask yourself. We suggest you do so explicitly - not just putting off the maintenance request each year since it hasn't been a problem yet.
While you decide whether or not to invest in reliable operations and when we'll start to lay out the considerations for what kind of investment might make the most sense. If you're going to do something, should you rebuild your vertical bagger or should you replace it?
Common Reasons to Rebuild a VFFS
If you plan a full rebuild, it may take 16 weeks to fully prepare (wiring new panels, writing new programs, etc.) but the actual onsite implementation normally only takes about a week or less. It's often done during planned shutdowns and doesn't disrupt operations.
Often mechanical wear items are replaced simultaneously to take advantage of the time and opportunity.
When deciding to rebuild vs. replace, people often cite the following reasons
It's less expensive
They know the machine is reliable and consistent
Operators and maintenance teams are very familiar with it - relatively little training required for the new electronics
They have money invested in spare parts in the parts crib
They project steady (not increasing) production requirements
Products are mature and not likely to need any changes in bag style
A number of forming sets are used and would be simply discarded with a new machine
Extend the functional life another 7-10 years
Sometimes easier to budget from operations than capex
The precise value of these points will vary from location to location. But the efficiency of operation and OEE are large factors in profitability. It's common for companies to maintain several thousand dollars of spare parts, and forming sets (averaging $5,500- $12,000 ea) can quickly add up to a substantial cost.
Common Reasons to Replace A Vertical Form Fill Seal
The commissioning period is typically about the same as the time required to rebuild on-site - about one week. So there's little difference in the planned downtime between rebuild vs. replace.
Of course a new machine is substantially more expensive. By the time the machine is built, crated, shipped, - and installed - and operators and maintenance are trained, parts are stocked and forming sets are added, the cost can be from 50 to 100% higher to replace than to rebuild.
But some companies elect to replace. Why would they do so? Several reasons contribute to that decision: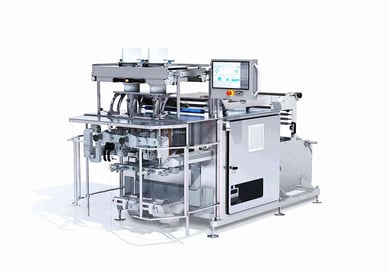 They plan to need more capacity. A newer machine may run faster, and the old machine could be kept as a second line of backup capacity.
New technology offers other advantages. For instance, toolless or servo recipe based changeovers, reduced electrical and compressed air consumption, vertical bag style flexibility (flat bottom bags, stand up pouches, doy style and more all on the same machine) and improved sealing systems which enable running thinner and thicker film structures, sustainable films and even paper, and perhaps even more efficient film handling (narrower web.)
They want a full machine life span of 10-20 years (although electronic obsolescence will likely recur after every 10)
Comparing the Cost
Often the decision comes down to the bottom line. That varies with each specific machine. (See below - we're happy to help you do the analysis on your specific options.)
As a rule of thumb, though, we typically see options roughly breaking out as follows:
Rebuilt - approximately $80,000 (includes engineering, parts, labor, expenses)
Replacement - approximately $125 - 150,000 (includes machine, logistics, parts kit, forming sets, installation, training)
Your company will have a policy on whether the rebuild should be capitalized and depreciated or funded from operating budgets. If spreading out the cost of the upgrade would be the go-to option for your organization from a cash management perspective, Rovema works closely with an equipment financing service and can facilitate this conversation.
From an annual implication, an $80,000 overhaul which extends the life 7-10 years represents approximately $10K/year in cost.
In contrast, the new machine which would likely run 20 years with a rebuild half-way through (approximately $220K over 20 years) is just slightly more expensive from an annual perspective.
Keep in mind that your machine and labor cost (in some cases also materials) per bag may be reduced with a newer technology machine though.
Other Options
If components aren't yet obsolete and you're wondering about options to make your VFFS more efficient, there might be some inexpensive options that will improve efficiency and reduce operating costs.
For instance, ultrasonic film tracking can improve package consistency and reduce reject packages and downtime.
Film splicing can be added to many machines to reduce roll changeover times.
And depending on the generation and model it may be possible to retrofit to run other bag styles and perhaps even paper on your existing machine.
Next Steps for You and "Old Red"
If you're feeling a little guilty just thinking about it, that's OK. It's normal. We understand.
But planning ahead for those tough decisions and conversations is the right thing to do.
We're here to help. In fact, if you drop your SN, number of forming sets, and a couple of other details in the form below we'll do some quick research to determine if any critical electronic components are nearing end-of-life, and we'll come back with that info and ballpark numbers for rebuild and replacement. 👇👇👇
A reliable, loyal vertical form/fill/seal is like a friend. We understand there's often no clear best answer between break-fix (and hope), rebuild and replace.
Our goal is to give you all the information we can to make the best choice for your business.
So we've even included a comments questions box below so you can give us more context to the situation and we can reply with a more thorough answer.