Driving out inefficiencies
We know that manufacturers see spare parts as something they have to deal with to keep their machine running. Our job is to make the preventative maintenance and service processes as easy as we can.
As a global company, we've spent the last several decades navigating changing currency exchange rates, distribution channels as well as the cost of continued support and spare parts stock for previous VFFS machine models.
Between engineered specialty components from Germany and domestic US suppliers, our supply chain has a lot of moving parts. ROVEMA has a wide distribution range of customers and subsidiary territories, and our previous pricing strategy was simply no longer competitive or consistent between service territories, as they each had their own pricing calculations.
For some of our multinational customers, these pricing inconsistencies were not ideal so the need to centralize our pricing models and drive out inefficiencies from our sourcing and supply chains was imperative.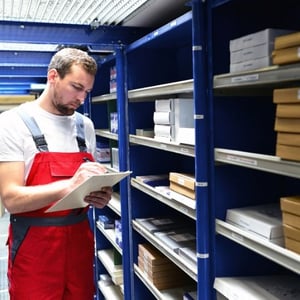 We've Launched Our New Pricing
Early last year, we launched a global analysis of our spare parts supply chain and we have been working for the past year to refine our manufacturing processes, distribution channels and pricing structure to offer you a complete range of spare parts for your ROVEMA VFFS machine at more consistent and more competitive prices.
I don't know who first said that "you can't put a price on peace of mind", but we have always had a great spare parts customer base that choose ROVEMA as their single-source spare parts supplier for several reasons (which we dig into further below). However, some customers choose to purchase wear and spare parts from other vendors based on past price factors.
Based on our customers experiences, spare part cost savings efforts have the potential to be completely nullified by a single period of unplanned downtime if a wear part component fails prematurely, or does not fit properly.
Some of our customers have experienced prolonged downtime from these parts causing additional damage when they fail. Add to that any product loss,and you have a real dilemma.
We really hate getting these types of phone calls, especially when our customers are restricted to remote diagnostics or online resources (i.e knowledge base, troubleshooting blogs) while they await new parts or our hands-on VFFS service and support team to arrive.
Why ROVEMA?
Our original spare parts play a crucial role in offering you maximum reliability over the full life of your vertical bagging line. They are perfectly designed to ROVEMA packaging machines and ensure a perfect fit and maximize your VFFS machine uptime and performance.
Our customers who source their VFFS parts from us have always appreciated the long and consistent life span of our original spare parts and the efficiency of having a single source.
Furthermore, our experienced service experts know the special features of each VFFS machine and will provide you with the right spare part in the shortest time throughout the world.
We also ensure a comprehensive spare parts supply for older machine models.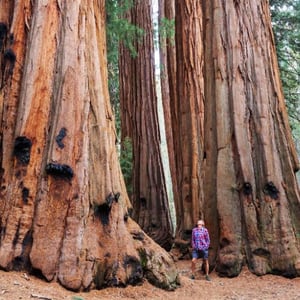 7 Ways ROVEMA Original Parts Maximize Value
One-Stop Shopping: The full range of spare parts from one single source reduces your overall administrative costs for managing multiple vendors.

NEW Competitive Pricing: No need to lose time and money by trying to find the best price for something that might work.

Maximum machine up time: Parts designed specifically to fit your machine and it's production burden.

Reliable, worldwide delivery: The right spare part in the right place at the right time.

More Machine efficiency: Thanks to sustainable spare parts kits with long life cycle.

More flexibility: thanks to high production depth at the ROVEMA North America office as well as the production site in Fernwald, Germany.
Needless to say, we are excited to roll this new pricing strategy out to our ROVEMA customers so that more of our customers will have the peace of mind that your investment is running the way it was built to perform.
This pricing kicked in on April 1st so you may have seen some of these changes already, but if you haven't, we would love the opportunity to show you that we can provide you with a better price for quality products.
Want a Free Quote? Just get us the part info in the form below: