The Low Margin Product Challenge
For many food manufacturers, especially those that manufacture staple foods like pasta, rice, or baking ingredients, continuing to find opportunities to increase your margin is a game of inches. With razor thin margins, producers of these staple goods are very sensitive to market pressures like ingredient price fluctuations, freight supply and rising cost of labor.
A potential solution? Consider switching to flexible packaging as a way to provide an immediate solution to increase margins over time with higher selling prices and higher-margin products. How? By lowering input costs throughout your supply chain!
Addressing Today's Market Challenges
In a market where it's necessary to be efficient and innovative in order to survive, it's important for businesses to understand what customers want and expect from their products. While offering customers a new experience is a great way to entice them into purchasing your product, it's no secret that consumers are becoming more environmentally-conscious than ever before.
By incorporating flexible packaging into its processes, ROVEMA is not only making strides toward mitigating market challenges like increased ingredient and labor costs but also improving its overall carbon footprint.
ROVEMA Presents Sustainable Packaging Solutions to Pasta Industry Leaders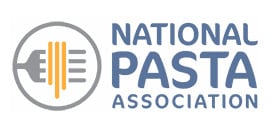 In an effort to save pasta manufacturers money and reduce their environmental impact, experts from ROVEMA traveled to the National Pasta Association's Annual Meeting last week to discuss both the cost savings opportunity of switching from rigid to flexible packaging as well as sustainable solutions such as running pasta in paper packaging. Their presentation was quite well received, with industry leaders expressing great interest in exploring both options further.
Your Flexible Packaging Partner
ROVEMA's clients include some of America's most iconic food brands. As a result, our expertise in flexible packaging has put us in a unique position to become an industry leader with regards to sustainable packaging solutions like paper packaging for pasta. We are proud to partner with reputable pasta companies across the globe who are looking for alternative ways to reduce their carbon footprint while reducing costs. If you are interested in more information around this topic, check out betterpastapackaging.com
About ROVEMA North America, Inc.
ROVEMA NA is a wholly-owned subsidiary of ROVEMA GmbH. Our operation in Atlanta is the North American sales, service, and parts presence for all of ROVEMA's engineered vertical form/fill/seal and end-of-line packaging solutions.

With over 1,000 machines installed in North America, we're fully committed to the ongoing support of our machines. Although occasionally certain drive or control components are obsoleted by our suppliers, we provide all available parts and ongoing technical support for any operating ROVEMA machine.

Our team in Norcross is combining German quality & engineering with American market awareness and responsiveness. All our machines are built under a single roof (not a global master brand) and we're aggressively building our staff to meet growing demand.