Free webinar on December 8th will overview industry trends, identify challenges and highlight key capabilities to assist roasters and coffee co-packers
Rovema North America, Inc. – a subsidiary of Rovema GmbH, which designs and supplies packaging machinery for the food industry – has announced a new webinar geared toward coffee roasters and co-packers. Titled "Coffee Packaging: After the K-Cup," the 30-minute presentation will take place Thursday, December 8 at 12:30pm EST.
Participants can register for free at https://www.rovema-na.com/coffee-packaging-webinar. The webinar will be presented by John Panaseny, President of Rovema N.A.
"It seems that what's old is new again, but with a twist," said David Hart, Sales Engineer at Rovema North America. He continued, "While K-Cups offer attractive convenience and variety, price and sustainability concerns in the market are prompting more roasters and co-packers to explore other coffee packaging methods and technology."
This evolution in the industry is driven by a confluence of factors, including increased awareness and higher expectations for freshness and quality intersecting with the evolution of coffee packaging machines, materials and methods to efficiently and economically deliver exemplary flavor and aroma. The webinar will unpack the current state of retail and institutional coffee packaging, as well as address developing trends and the operational capabilities that likely will be required of roasters and coffee co-packers moving forward. Topics will include:
Speed, cost, capability, aesthetics and leak rates: Comparing flexible/coupon valves with button valves
Competing for large institutional orders: Typical bid specs and requirements
Cost & benefit of driving residual oxygen rates to 2% or lower
Bag styles, closure options, opening assists, and marketing value of true offset vertical seals
Hopper head pressure, feed screws, auger fillers, filling accuracy and impact on profitability
Evolving film structures and the sealing/machining advantages & challenges that come with aesthetics and shelf life trade-offs
Production efficiency: From optimal run speed to the profitability and operational benefits of reducing degassing time and floor space requirements
Upgrade and extended options for continuous motion VFFS and retail brickpacks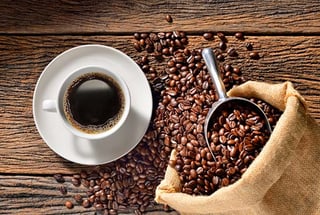 Paul Wilson, Rovema N.A.'s VP of Sales, says the webinar will be different than most packaging industry presentations. "We know that too often presentations devolve into a list of machine technical specs. This webinar will be different. We'll tackle the state of the industry from the roaster and co-packer perspective - looking at the business issues that matter to them. Can Rovema technology help solve some of the challenges? For sure. But long before we even try to sell a machine, we believe that this industry needs a resource. That's our goal."

# # #
About Rovema North America, Inc.
Rovema NA is a wholly owned subsidiary of Rovema GmbH. Its facility in suburban Atlanta is the North American headquarters for sales, service and parts support for all of Rovema engineered vertical form/fill/seal (VFFS) and end-of-line packaging solutions. In doing so, Rovema N.A.'s team combines German quality and engineering with American market awareness and responsiveness, with all machines built under one roof as opposed to a global master brand.
With over 1,000 machines installed in North America, Rovema N.A. is fully committed to ongoing support of its in-field machines. The company provides all available parts and ongoing technical support for all operating Rovema machines. For more information, visit www.rovema-na.com

# # #
contact:
John Panaseny
Rovema North America
(404) 640-5310
sales@rovema-na.com