Editors Note: This blog was originally published in March of 2021 but has been edited and republished with additional content around this topic.
Solve the Business Issue(s) - Don't Just Check the Project Box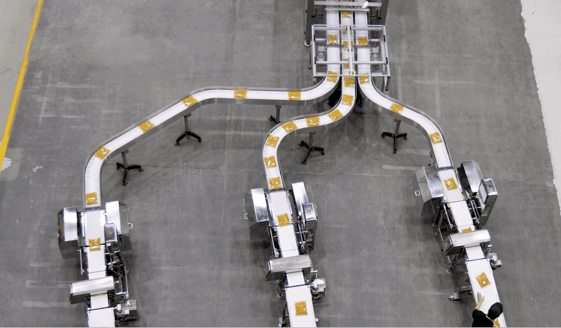 We observe a lot of end-of-line packaging machinery projects. Many for the VFFS, tray packing, case packing and filling machines that we manufacture, and many others for other vendors' equipment like combination scales, labelers, check weighers, metal detectors and more.
Most companies have detailed documents for engineering specification requirements, from the high level points (e.g. controller type) to the nitty-gritty details (e.g. preferred connector and bearings brands.)
Those are helpful to ensure that corporate standards for new equipment are observed. (To further improve the procurement process we recommend that buyers also consider vendor's balance sheet strength for comfort regarding long-term support.) But these are all criteria that address the selection of welded steel to solve for a specific set of technical requirements.
And that often overlooks important requirements which could often have been easily and inexpensively, proactively addressed if only they'd been identified.
In order to surface those in advance we recommend two audits precede the preparation of any RFQ. These audits are the:
Operational Audit
Market Audit
Let's look at how they fit.
Operational Audit - Solve ALL the problems
Many companies often reach out to us with specific but fairly general operational goals, such as the need for faster production or the ability to produce multiple bag styles on a single machine.
These goals are important and can often be achieved with the right technology-based solution. However, as we delve deeper into their requirements, we often uncover other significant pain points that also need to be addressed at the start of the project. For example:
seal knives are replaced every two weeks
film tears on forming sets
package weights vary, and overfilling is necessary to avoid under-filling
new operators struggle learning the machine
OEE has dipped to 70% over several years of operation
changeovers take too long for costing and operations
incidence of leakers is rising
frequent seal problems with product in the seals due to stringy charges
spare parts are difficult to source
tech support is expensive/unavailable
and more...
Frequently maintenance, engineering and operations departments have gradually come to accept these issues as the "nature of the beast." Those are costly issues to accept.
Sometimes there are unique product/process considerations that are difficult to compensate for. However, these and other issues are frequently fixable - particularly with awareness and compensatory design features.
Therefore we suggest every project include an audit of current operations to look at:
material flow
staffing & training
preventative maintenance
OEE of the entire stack-up and related equipment
net output/hour (and by shift or day)
changeover times (cost and frequency of change)
film economics and handling
utility costs
With those insights, it's common to find simple problems that can be improved even in existing operations (low hanging fruit and inexpensive wins) and to identify issues that should be considered in the design of additional or replacement machines.
These provide for a richer RFQ which is based on the current situation rather than just a standard template document and also makes for a more convincing capital project request on the COO's desk.
Market Audit - Create Flexibility
The second audit is the market audit. This will be less familiar to many companies because it's outside of the typical engineering/vendor tech spec planning and procurement discussions.
This audit occurs at the Executive level in conjunction with marketing, sales, merchandising and brand management folks- often the same team members you would have on a well-rounded capital project committee.
The purpose is simple: identify emerging trends in consumer preference and retailer requirements which haven't yet been fully developed but are on the horizon. That may seem outside of the typical EOL packaging machinery process, but here's why it's important.
Based on current trends, for instance, around sustainability, stand-up (doy style) pouches, and shelf-ready packaging, we often find that simple tweaks can deliver the immediate capability to meet those demands in the future or simplify the addition of capabilities later, essentially future-proofing your capital investment. Examples include:
Will there be issues beyond those which we can use simple design modifications to prepare for? Often, yes. But we also are in many facilities in many industries and able to share observations around best practices and trends which can be helpful as well. (Obviously while carefully observing all MNDA stipulations!)
Frequently, potential market requirements go unaddressed due to the high costs associated with engineering for every possible scenario, leading to frustrating discussions between marketing and engineering teams. However, conducting a market audit can uncover opportunities to proactively prepare and seamlessly implement technically sound solutions that cater to the forefront of the business. This strategic approach ensures that the company stays ahead of the curve, delivering on market demands while optimizing efficiency.
Improve the Return on Capital Investment
These audits are superficially about buying the right machine.
The goal, and the benefits, however, go well beyond the buying team's analysis and comparison.
It's not uncommon that insights from these audits identify significant improvements in OEE and impending changes which can be inexpensively satisfied.
That takes a VFFS and/or case packing machinery purchase out of the simple component category and helps to leverage it in support of company strategy as a competitive advantage in higher speed, more flexible output, better retailer scores, improved consumer perceptions and reduced cost.
If you're interested in our audit process please just complete the brief form below and we'll be in touch.