Over the last few decades, as supply chains have become more complex, gas flushing products as they are packaged has become a requirement for many sensitive products to keep them fresh and appealing to consumers throughout their full life cycle.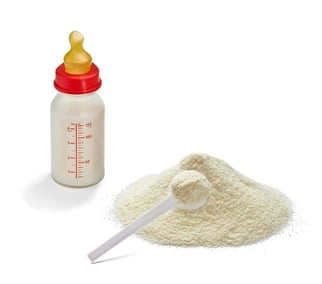 When you're making the decision to invest in MAP packaging, of course it's easy to get excited about the potential benefits of extended shelf life, greater sustainability, and better product protection. But it's important that your solution excels in a handful of key factors to make sure you're getting the full benefit out of your investment in machinery and the gas you'll be using over the next couple of decades.
What is MAP Packaging?
MAP stands for Modified Atmosphere Packaging. The purpose of modified atmosphere packaging is to limit or alter how oxygen interacts with products during transportation. This packaging strategy is used by many industries, including food and beverage, healthcare, retail, and pharmaceuticals.
MAP is a broad term that can look different across many industries, packaging machines and product types, but with similar priorities and outcomes. By adjusting gas levels inside a container or package, manufacturers can help maintain the freshness and extend the shelf life in packaged goods throughout their journey from production plant to consumer pantry. MAP is more common than most consumers notice, as almost all retail coffee products, some premium snacks and even fresh fruits and vegetables are kept fresher for longer with the use of gas flushing, oxygen scavengers or other tactics.
There are a handful of key considerations that will help you to make the most of your modified atmosphere packaging operation.
Maximize Your Seal Strength
Ensuring low oxygen levels is crucial, but neglecting seal strength or trying to cut costs on machinery or film can lead to wasted gas and packaging time. Weak seals will eventually allow oxygen back into the package, compromising the stability of the product and leaving a negative impression on customers and retailers. This is detrimental to your business and, in the worst-case scenario, can even impact the health of your customers.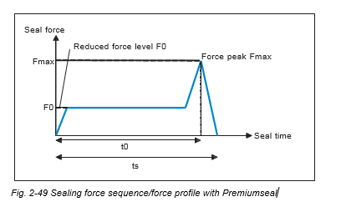 For achieving the highest level of seal integrity in the industry, ROVEMA customers rely on Premium Seal® technology, which gives them the ability to set up a two phase sealing process that preheats the film prior to sealing.
Your Film Barrier Properties
Obviously, this is specific to flexible packaging, but your film's barrier properties are a second key cornerstone of your modified atmosphere packaging (MAP) strategy with their role being to keep ambient air out of the package. Plastic at a microscopic level is porous, so most high barrier films are comprised of multiple layers of different materials that contribute to the barrier integrity of the film.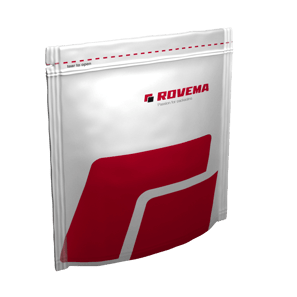 When it comes to sustainability, of course minimizing the amount of packaging material needed for each unit is key, but so is making sure that products don't spoil before making it through the entire supply chain. A tremendous amount of resources go into producing foods- water, sunlight, oxygen, etc., all contributing to the carbon footprint. So it's imperative that the packaging brings it all the way home (literally).
Minimize Gas Loss When Flushing
If you're gas flushing as a part of your MAP strategy, the gas used (often nitrogen) to flush the residual O2 from your packages isn't cheap, regardless of whether you're able to make it onsite or having it trucked in, so it's imperative to the success of your MAP operation that your packaging equipment is a good steward of these gasses. ROVEMA's gas flushing solution for powders, AromaPerm® is a completely closed system that pushes gas from multiple points within the components about the vffs machine. This provides significantly more efficiency and minimizes gas loss or giveaway.
Minimize Residual Oxygen
Flushing from multiple points within the auger filling is also a great way for our customers to achieve extremely low residual oxygen levels. How low of residual oxygen is feasible for a powder product like ground coffee? Often as low as less than 1%.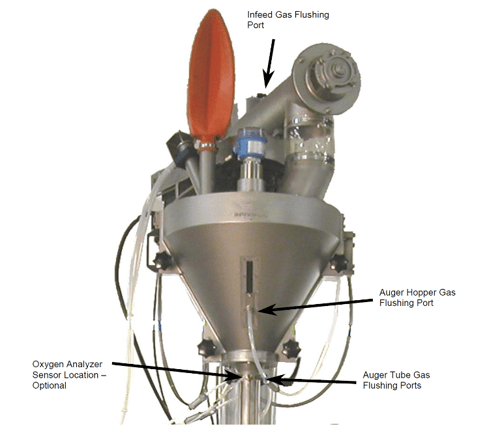 Another tool that many producers use, particularly if their products innately hold a lot of air or they cannot get their residual oxygen low enough is by using oxygen scavenger products that can be dosed into each pouch. These can be incorporated in a wide variety of different ways, many of which can be integrated with a ROVEMA VFFS machine.
Finding the Right Feasible and Sustainable Solution
When it comes to ensuring the longevity and safety of your products, striking the right balance between cost and quality is essential. Finding the perfect packaging solution with the right sealing capabilities, operational efficiency, and output speeds is crucial for achieving your goals in a reliable and feasible manner.
If you're currently evaluating VFFS solutions for your products, we have a valuable tool that can assist you. Download our free comparison matrix spreadsheet, designed to help you break down additional specifics. It serves as an excellent starting point for evaluating different vendors and machine specifications, providing you with a deeper understanding of where ROVEMA stands in terms of critical factors.
By utilizing this tool, you can make informed decisions and ensure that your packaging solution aligns perfectly with your unique requirements, ultimately benefiting your customers and supporting your internal stakeholders.