As we enter 2019, consumer packaged goods (CPG) companies are feeling the weight of far-reaching consumer trends and are struggling to implement the right strategy to connect with millennials and online consumers. The legwork on implementing a brand strategy is daunting, as companies consider product design, manufacturing, supply chain challenges and, of course, consumer preferences.
One trend emerging in the flexible packaging space is the move towards stand-up pouches (SUP) in some CPG channels and its effect on demand for pillow pack formats.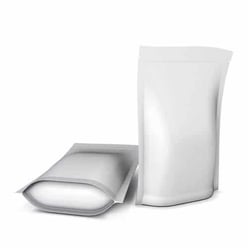 According to the 2018 Packaging Outlook Report from Packaging Strategies, "Stand-up pouches are the fastest-growing segment of flexible packaging with growth pegged at seven to nine percent per year till 2023."
That's excellent news for SUP but lying underneath the surface is the overall trend of CPGs moving away from rigid containers and embracing all forms of flexible formats.
In the Harris poll from 2017, chartered by the Flexible Packaging Association, "83 percent of all brand owners are currently using flexible packaging of some type. In addition, 26 percent of all brands have increased their usage of flexible packaging in the past five years, and 31 percent intend to increase their flexible packaging usage in the next five years."
In covering system software solutions for many food and automation magazines, this move to flexible packaging dovetails with recent initiatives by enterprises to find more efficiencies via system integration, which includes packaging design, packaging lines and supply chain challenges. The Harris Poll from 2017 also shows that lowered production costs and supply chain efficiencies are the top two reasons for the move away from rigid to flexible.
The challenges are many for most large CPG companies, such as what Americans want to eat and the invasion of smaller, niche food startups. A 2018 Wall Street Journal article, "Small Brands are Taking a Thousand little bites out of Campbells," (Sub reqd) shows the sense of urgency, and how CPGs are acquiring these upstarts:
"The grocery aisle is continuously changing as barriers to entry are low and social media can help create overnight sensations. Snacking is on the rise as busy people look for smart and convenient options. Big Food is responding: Hershey Co. recently bought Amplify Snack Brands, maker of chic and healthy SkinnyPop, for $1.6 billion; Mondelez International (which also recently had a CEO change) this month bought Tate's Bake Shop, paying $500 million for a Long Island-based company known for thin crispy cookies that taste more sophisticated than an Oreo."
As larger companies bring in new products, many retailers are also providing help with packaging requirements. In a recent Rovema blog post on SUP solutions, Walmart and Kroger now provide CPG guidelines for retail ready packaging (RRP), shelf-ready packaging (SRP) or "pretty darn quick (PDQ)," as a Walmart executive calls it. Plus, club store business models are also exploring easy ways to stock graphic-appealing displays for end caps and pallet wraps, such as SUP products.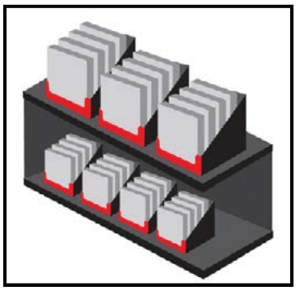 Currently, stand-up pouches (SUPs) are finding room on club store shelves with premium products, such as a Lindt's chocolate or Justin's chocolate, while large pillow packs for potato chips continue to find a home on corrugated shelves in Sams Club and Costco.
The challenge in the club store channel also illustrates just how many sales channels there are in today's consumer landscape. Products now need to be tested for retail, grocery, club, online and home delivery channels. And, CPG cultures tend to be more resistant to move away from rigid packaging successes.
According to Mark Moorhead, market director, Bemis in a recent Packaging Strategies article, "Large brands are a little more reluctant to switch over to new packaging formats because of their infrastructure of canning or bottling. It becomes difficult for them to consider transitioning. Whereas the emerging brands may start immediately in a pouch format and not even consider a can or a bottle.
While packaging is a crucial decision, so is manufacturing for newly acquired start-ups or small volume production. The challenge, known as Lot size 1, refers to a small quantity of goods ordered for delivery on a specific date or manufactured in a single production run.
To help with these challenges, automation companies are providing "digital twins" of packaging machines and production lines to help end users understand their current assets immediately and in the process make quicker decisions on production. Mynah Technologies, a part of Emerson, and Siemens' Mindsphere are examples of digital twin platforms being used now by end user companies. Some of these platforms integrate all phases of the product lifecycle, such as product generation, manufacturing, supply chain, distribution and customer feedback, to accelerate market arrival and find enterprise efficiencies.
As companies look for efficiencies, many food producers are favoring SUP. According to a Global Packaging Trends 2018 study, "Consumers have shown time and again that they prefer the ability of flexible packaging to deliver the message of a brand. The bright graphics, clear windows or matte finishes, extensive functionality, and ease of incorporating active and intelligent features into pouches, in particular, are used to convey clear messages about the products inside.
Also, developments in film properties are providing robust protection for the product inside SUP and at a low cost. For years, pillow packaging was the choice for many snack products due to the proven characteristics of foil-based film.
So what's the prognosis? SUP is growing and this packaging format is still quite attractive for retail stores, but pillow packs should have traction with smaller snack companies' quirky new snacks.