Flexible solutions to address challenges faced by the whole bean and ground coffee industry.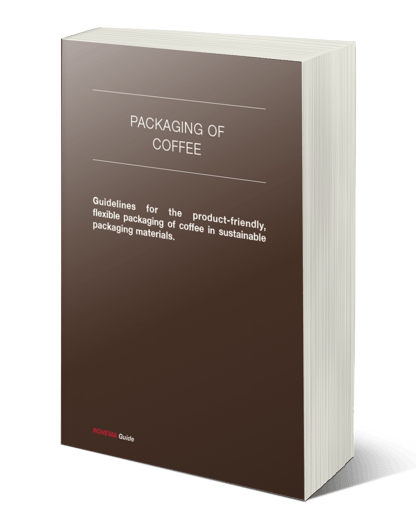 Regardless of the scale of your operation or whether you distribute through retail or foodservice channels, your coffee products often take a long and strenuous journey from beautiful tropical countries, to your processing facility, and then on to store shelves to await a happy customer.
After crude oil, coffee is the second most important raw trade commodity worldwide and like most food and other commodity markets, input costs such as raw ingredients, freight costs, packaging materials, and even utilities continue to rise and add cost pressures to producers.
Now, more than ever, companies need to pinpoint production inefficiencies like product or packaging waste even as they navigate the demands from retailers as customers around sustainability, convenience, and price. So how can coffee packaging solutions enable producers to address these challenges feasibly?
We have created this free 24-page guide to break down the market, film, and packaging process considerations that you'll weigh when evaluating the best VFFS coffee packaging solution for your facility.
What's in the Guide?
What bag styles and bag top shapes are possible and the benefits offered by each?
Coffee products can be found in a wide variety of bag styles, from Stabilo® Seal packages that stand up with 4 vertical seals in each corner, to small pillow bags for coffee fractional packs. Pack sizes vary widely as well, from 5lb coffee bags for foodservice to individual coffee pods. Even bag tops and reclosure features need to be evaluated as well when choosing the best vffs solution for your coffee products.
The guide breaks down the most popular bag styles and features to help you get a sense of what's available to you as well as the importance of having a flexible solution that allows you to adapt to new package sizes and shapes.
What considerations and innovations are available for sustainable coffee packaging films?
The basic standards and demands of coffee packaging materials are already very high – from high barrier property needs to impactful shelf appearance.
The increased interest of consumers and demands from retailers around recyclable packaging materials for sustainability initiatives are raising the bar even higher. Coffee manufacturers face particular challenges in integrating these new materials into the packaging process. The guide helps to break down what sustainable packaging materials are on the horizon that will make sustainable coffee packaging attainable.
What packaging machinery options are recommended based on your specific production needs?
Coffee producers have different packaging machinery needs based on the size of their operation.
Often smaller coffee producers need packaging lines with greater flexibility, for example having packaging equipment that is equipped to package both ground and whole bean coffee or even packaging lines that can run both 1lb stand-up coffee pouches and standard coffee frac packs.
Whole bean and ground coffee gas flushing capabilities are also important to extend the shelf life of products and this guide also breaks down ROVEMA's patented Aroma Perm ® gas flushing technology which is capable of getting customers under 1% residual oxygen in their finished coffee packages.
This guide will break down these and other unique solutions that are available to address your individual needs.

Please fill out the form to download your complimentary e-book now.